Linen Yarn and Cottonized Flax
We are manufacturing wet spun Linen Yarn suitable for weaving, dyeing, and Knitting to be utilized in the Apparel as well as home textile fabrics. In the world of fashion and sustainability Linen is rapidly growing to be the trend setter. 
Count Range : 10 Lea

[6 NM]

  – 100

[60 NM]

 Lea wet spun [

Semi bleached,

 

Natural & Yarn Dyed

]

Cottonized Flax: Noil, Carded, Combed & dyed flax suitable for Blending up to 50% along with Cotton, Viscose & Polyester for variety of products. With different end uses.

Linen Capacities : Yarn – 1500 MT PA

Cottonized Flax Capacities – 900 MT PA
We are proud to be certified by the European Confederation of Linen and Hemp (CELC), the only European agro-industrial organization federating all stages of production and transformation for linen & hemp.
We are manufacturing 100% Linen yarn from imported European flax fibre by these processes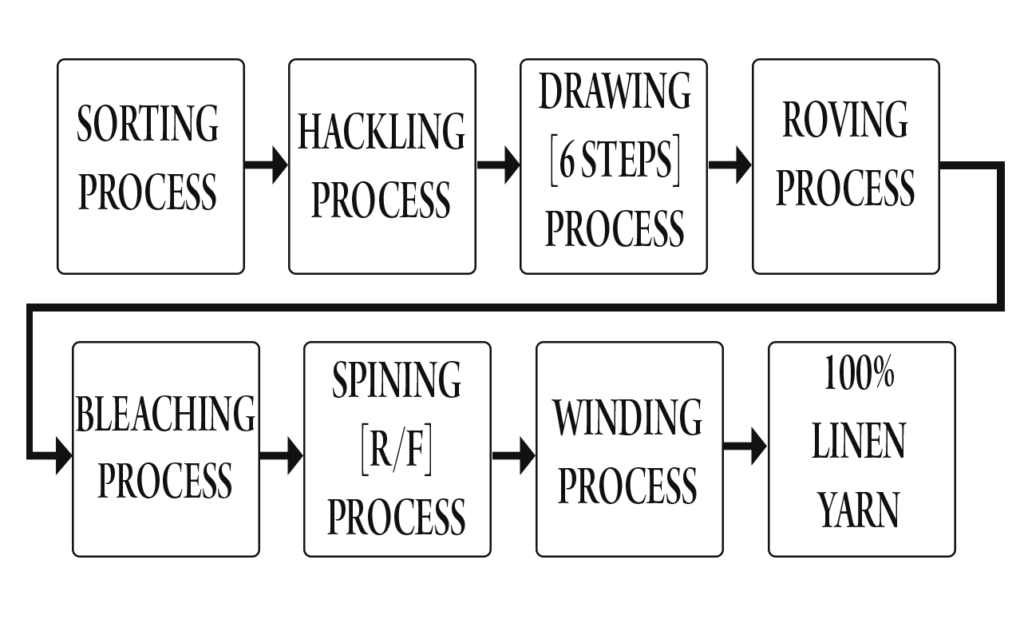 Factory Unit - Plot No. T-8, Addl. Amravati Industrial Area, (Textile Park) Nandgaon Peth M.I.D.C., Amravati - 444901, India
All Rights Reserved | © 2019-2022 Golden Fibres LLP